Traditional Retaining Walls
from small to oversized. We can do it all.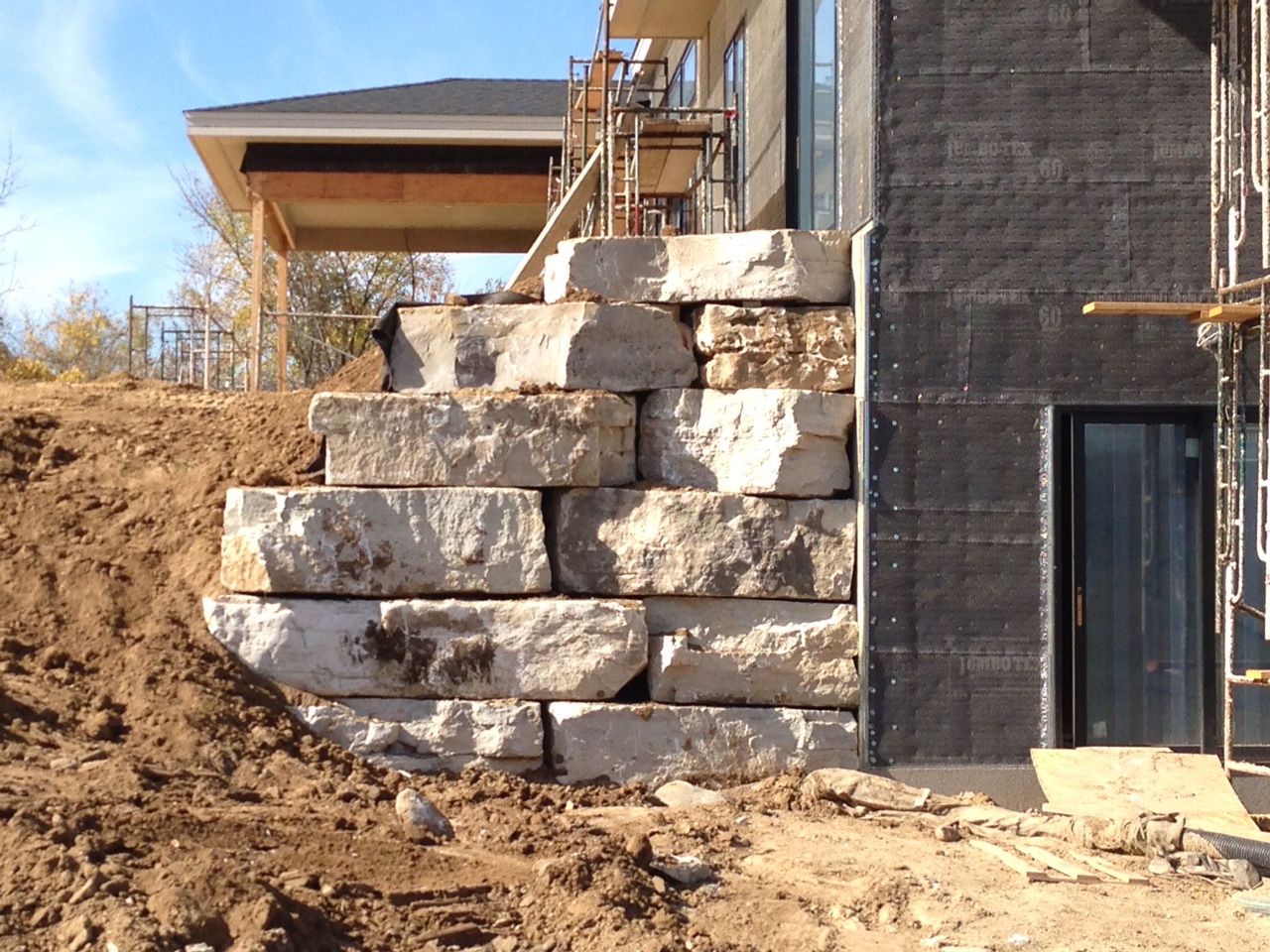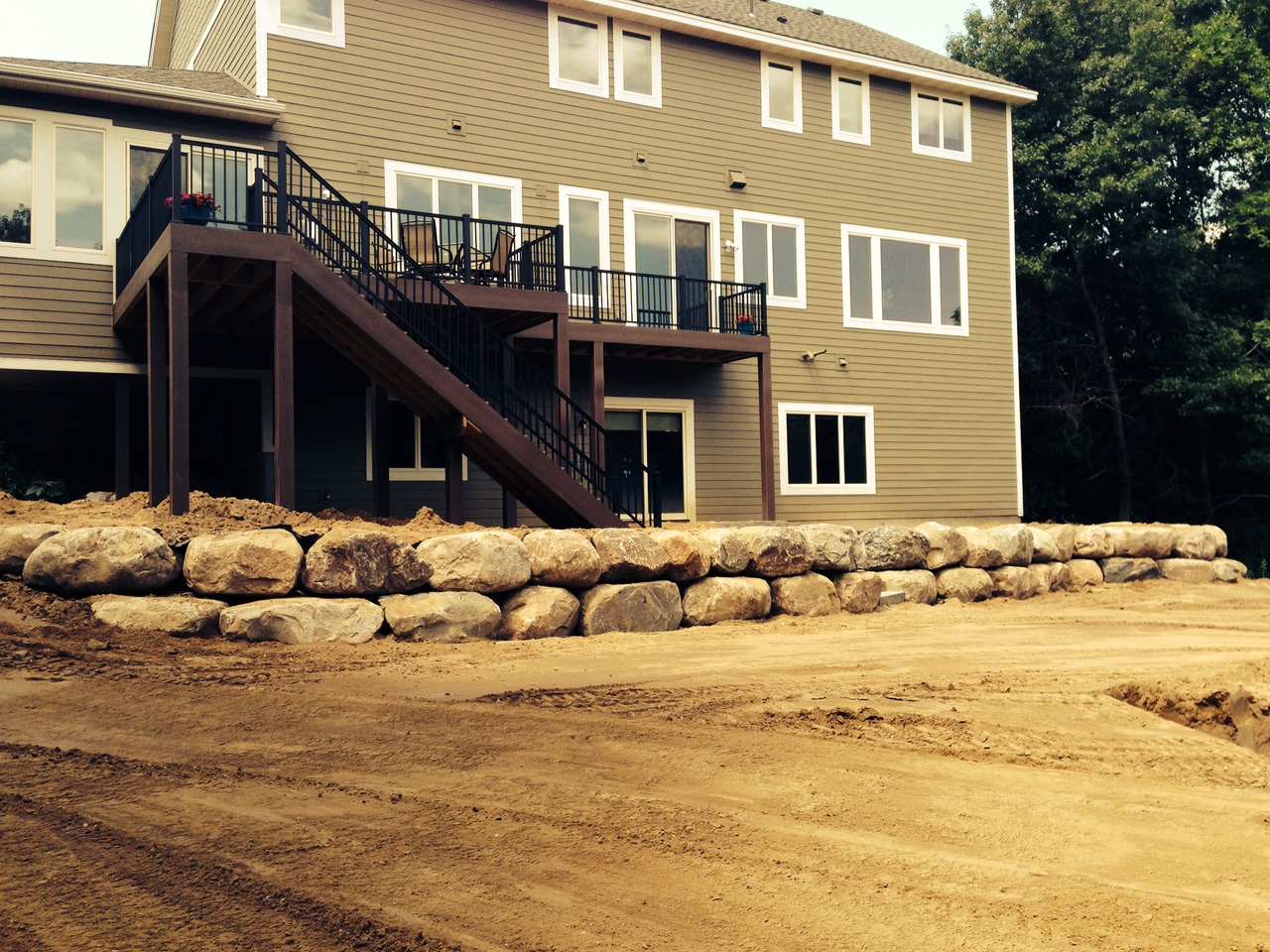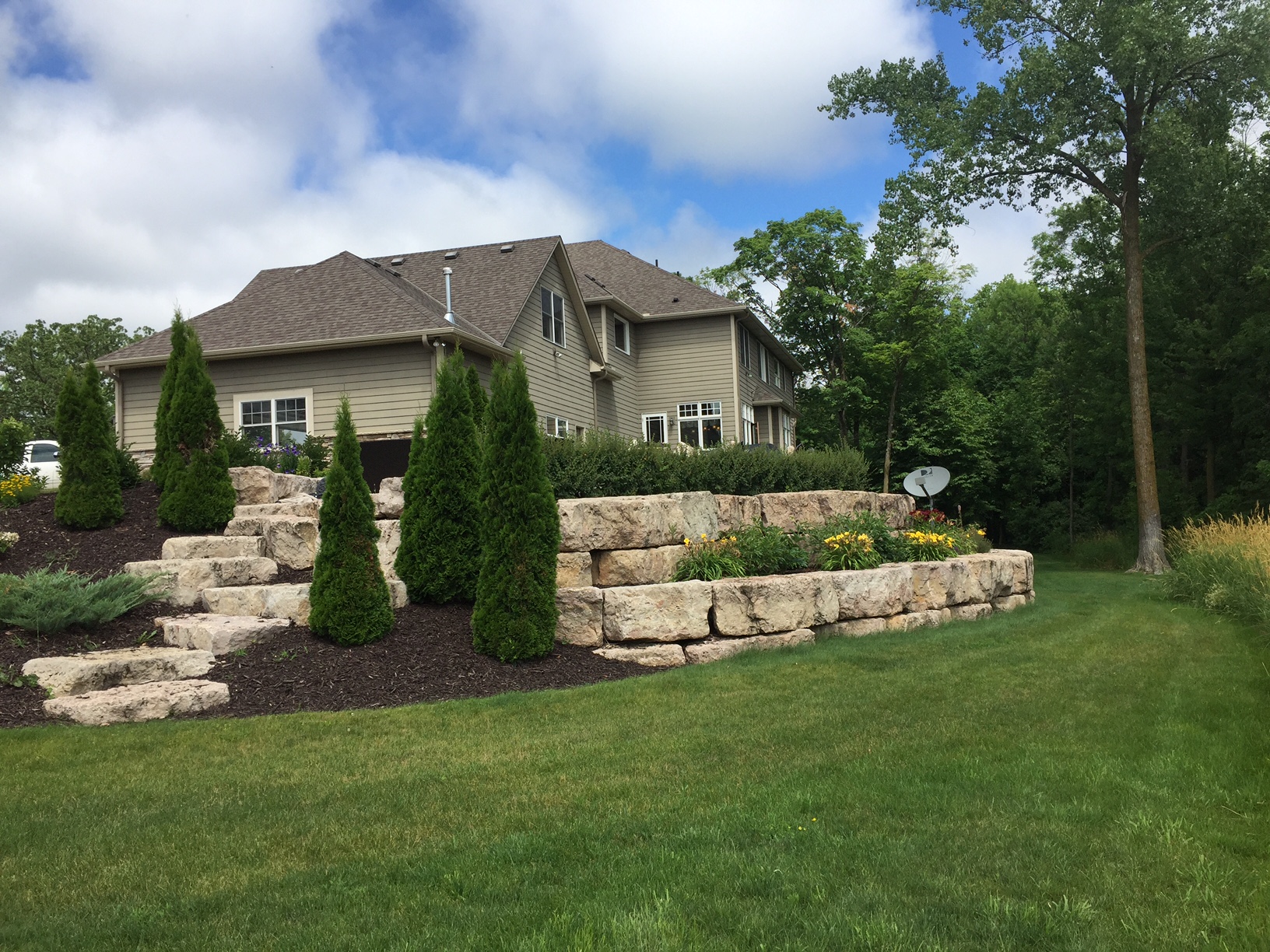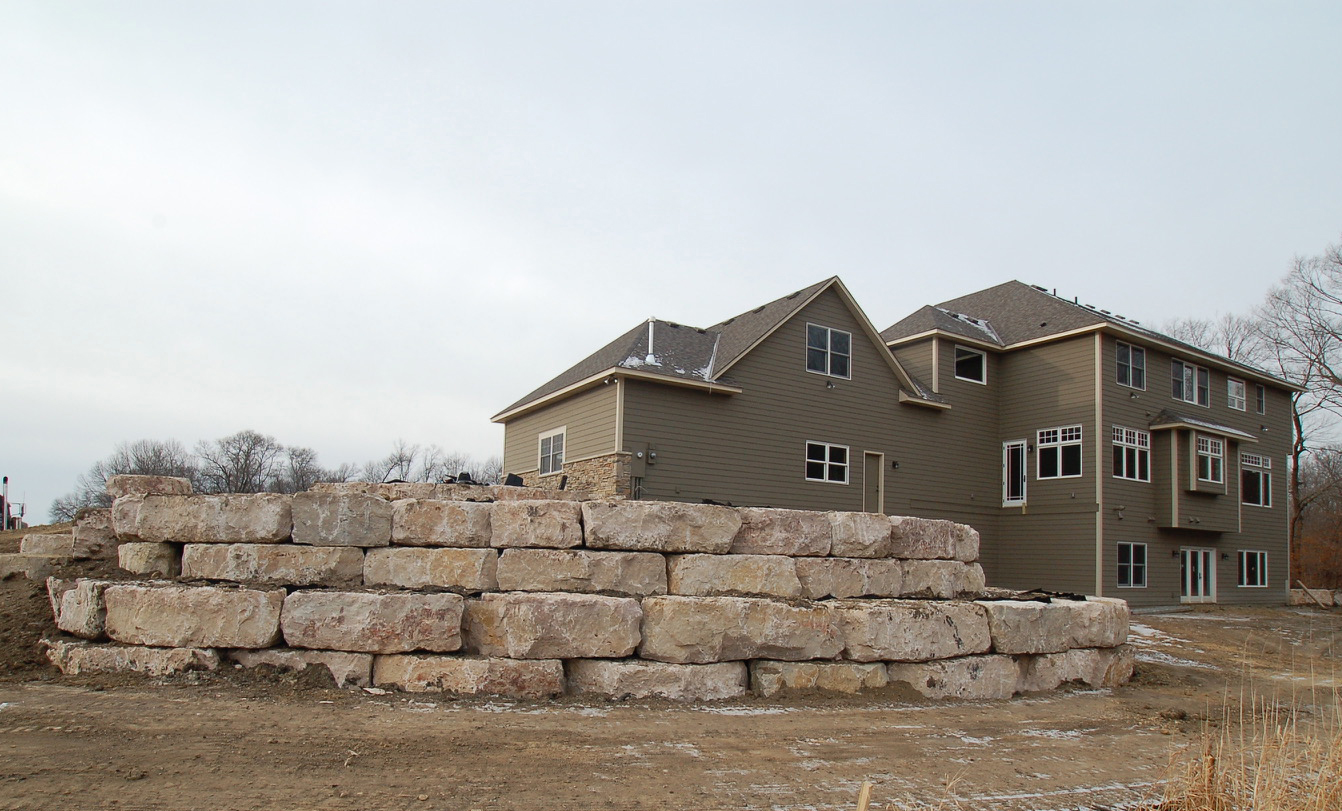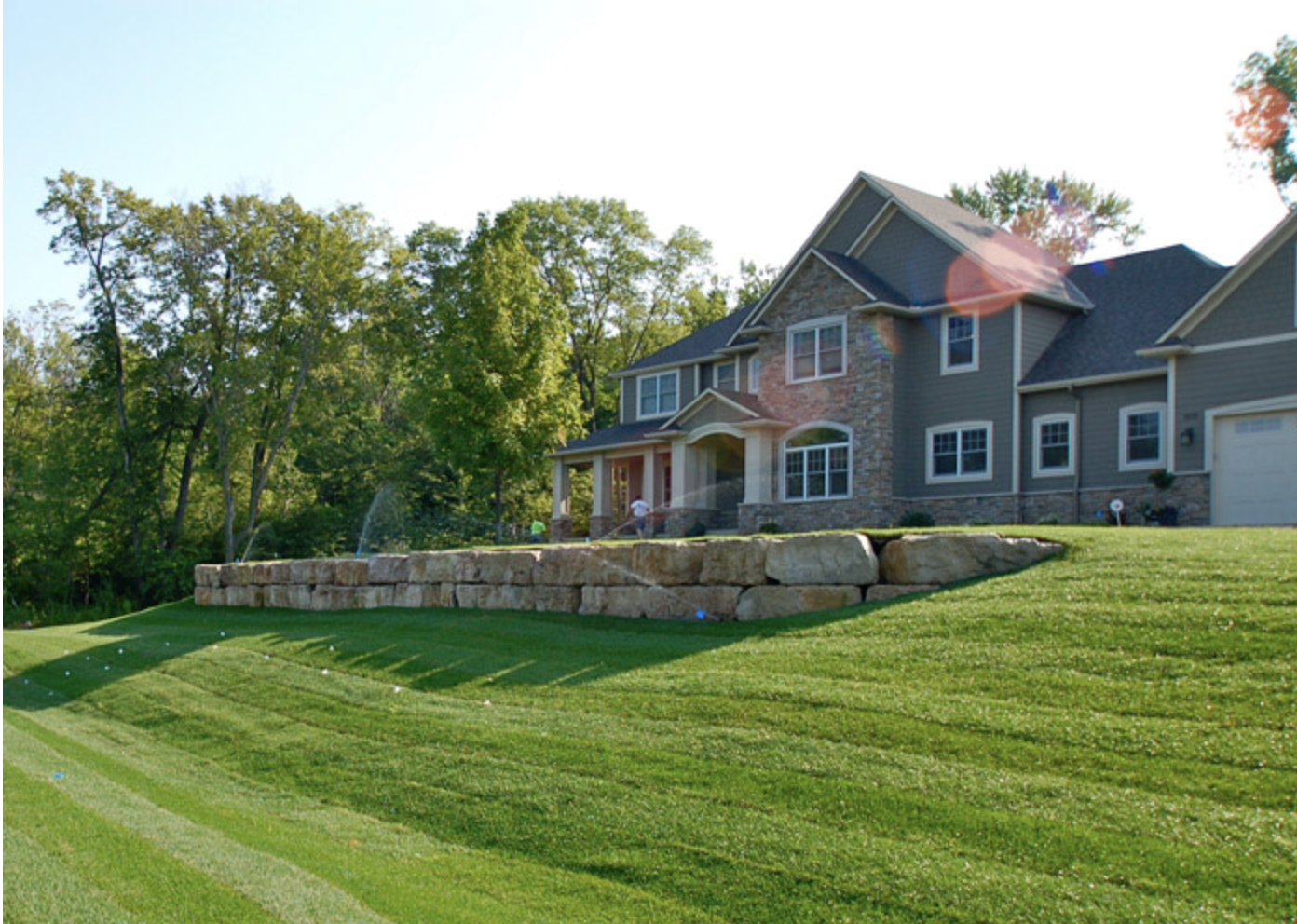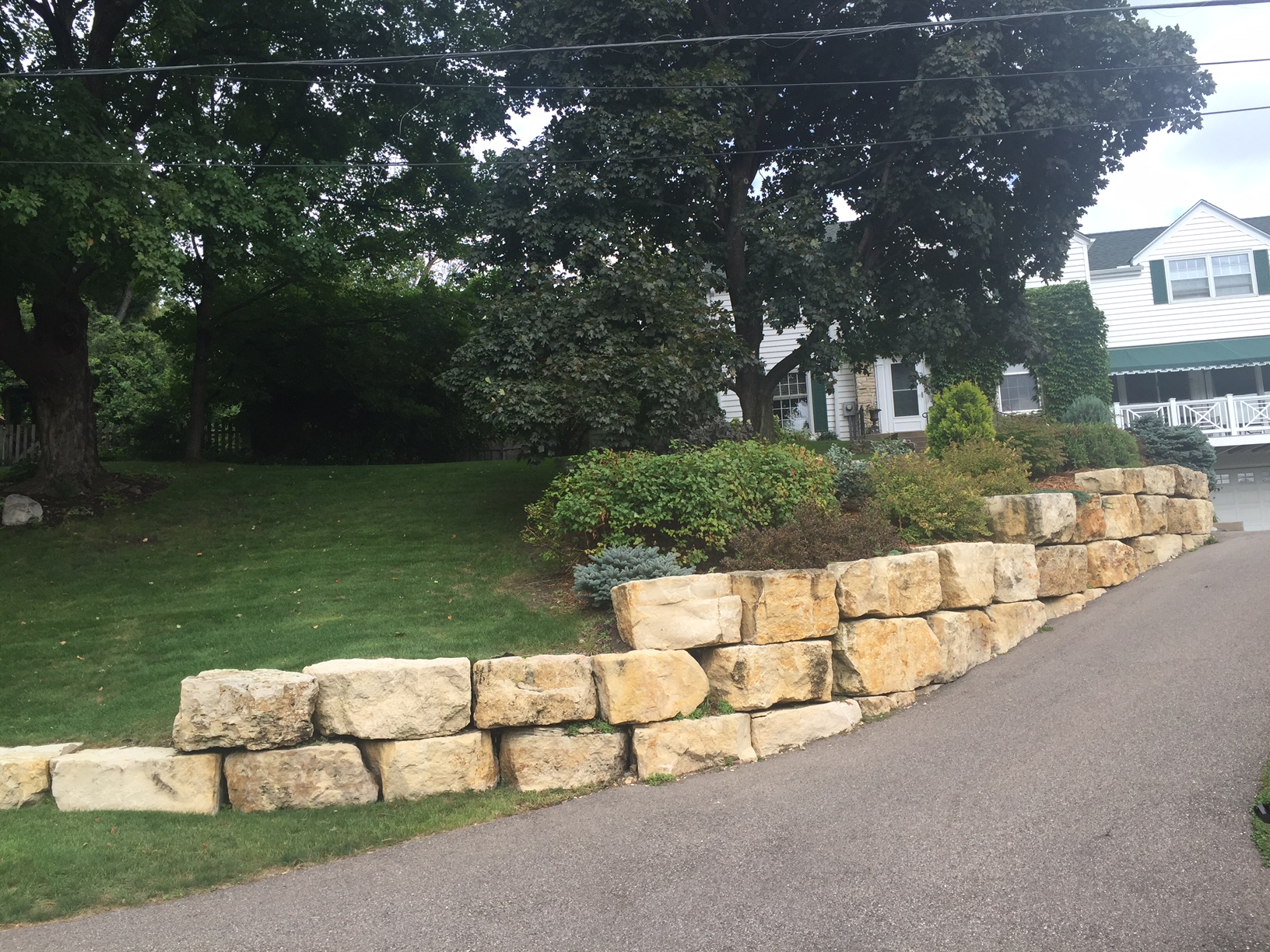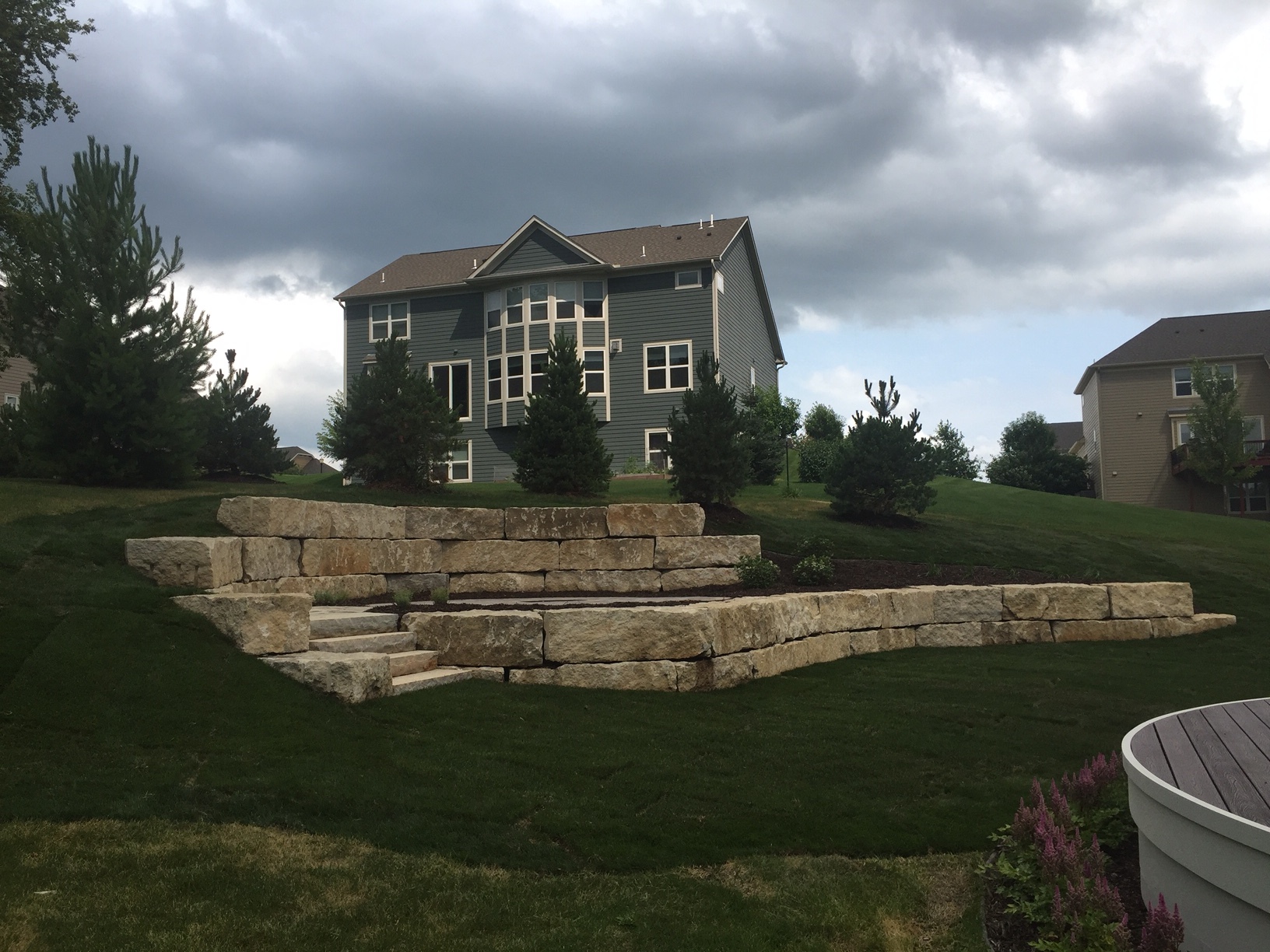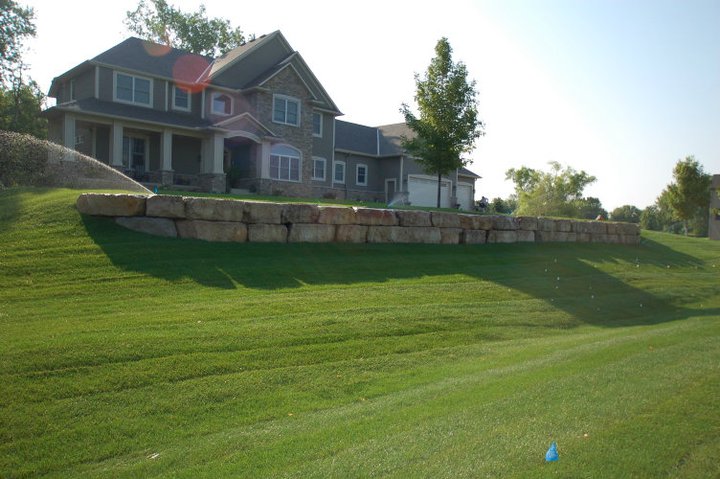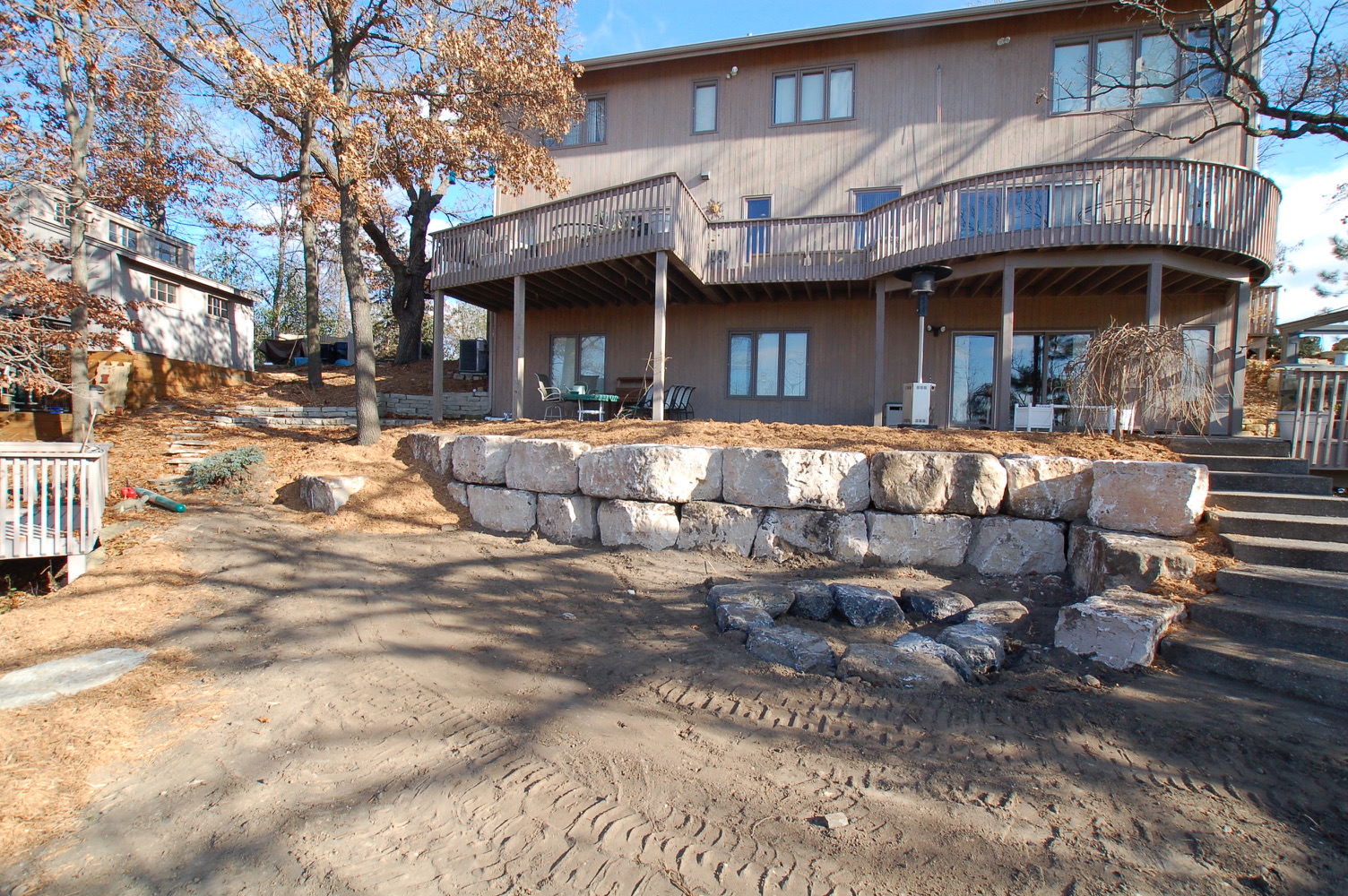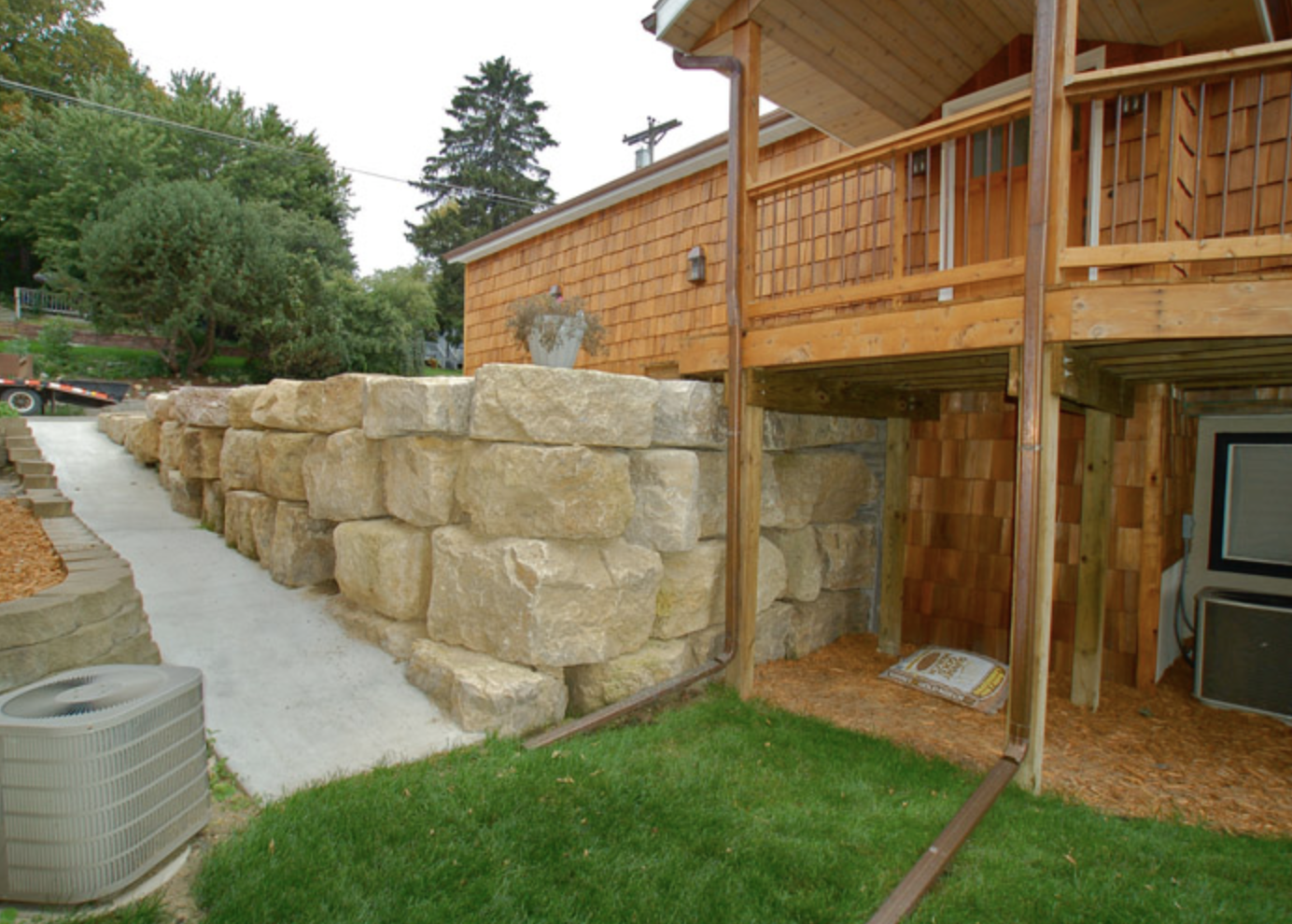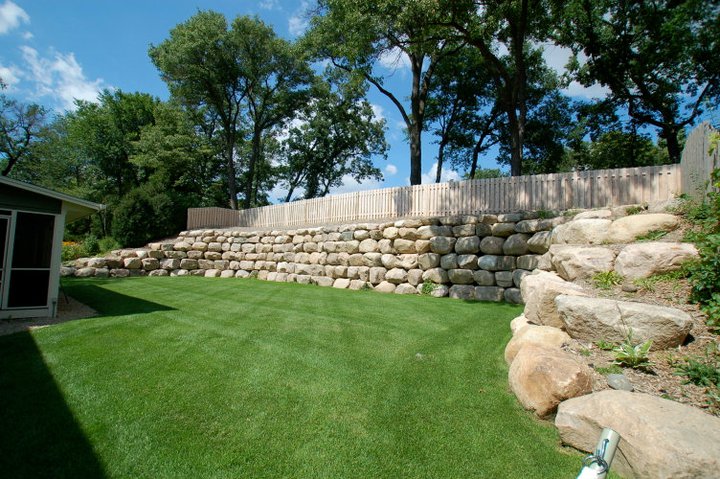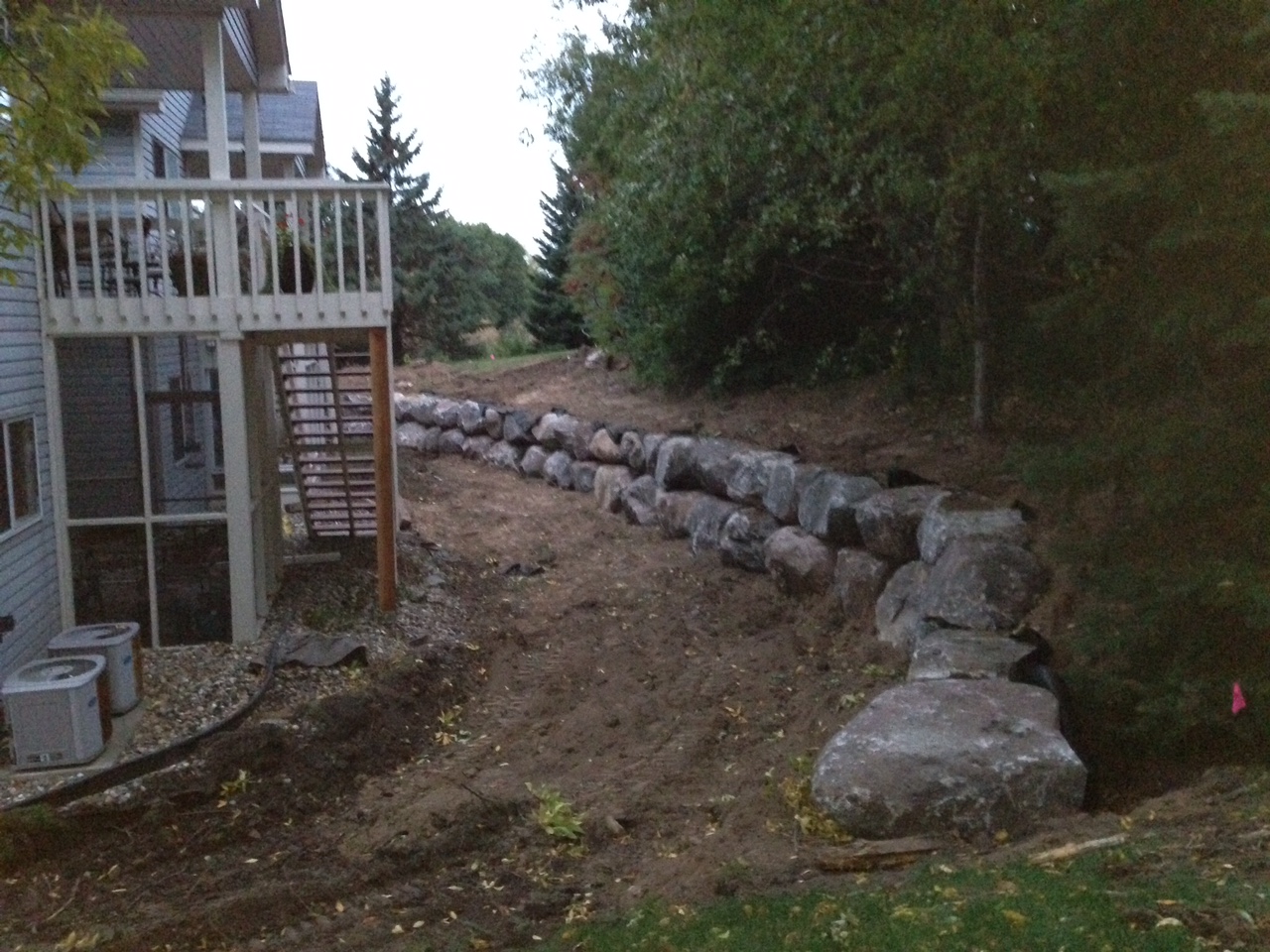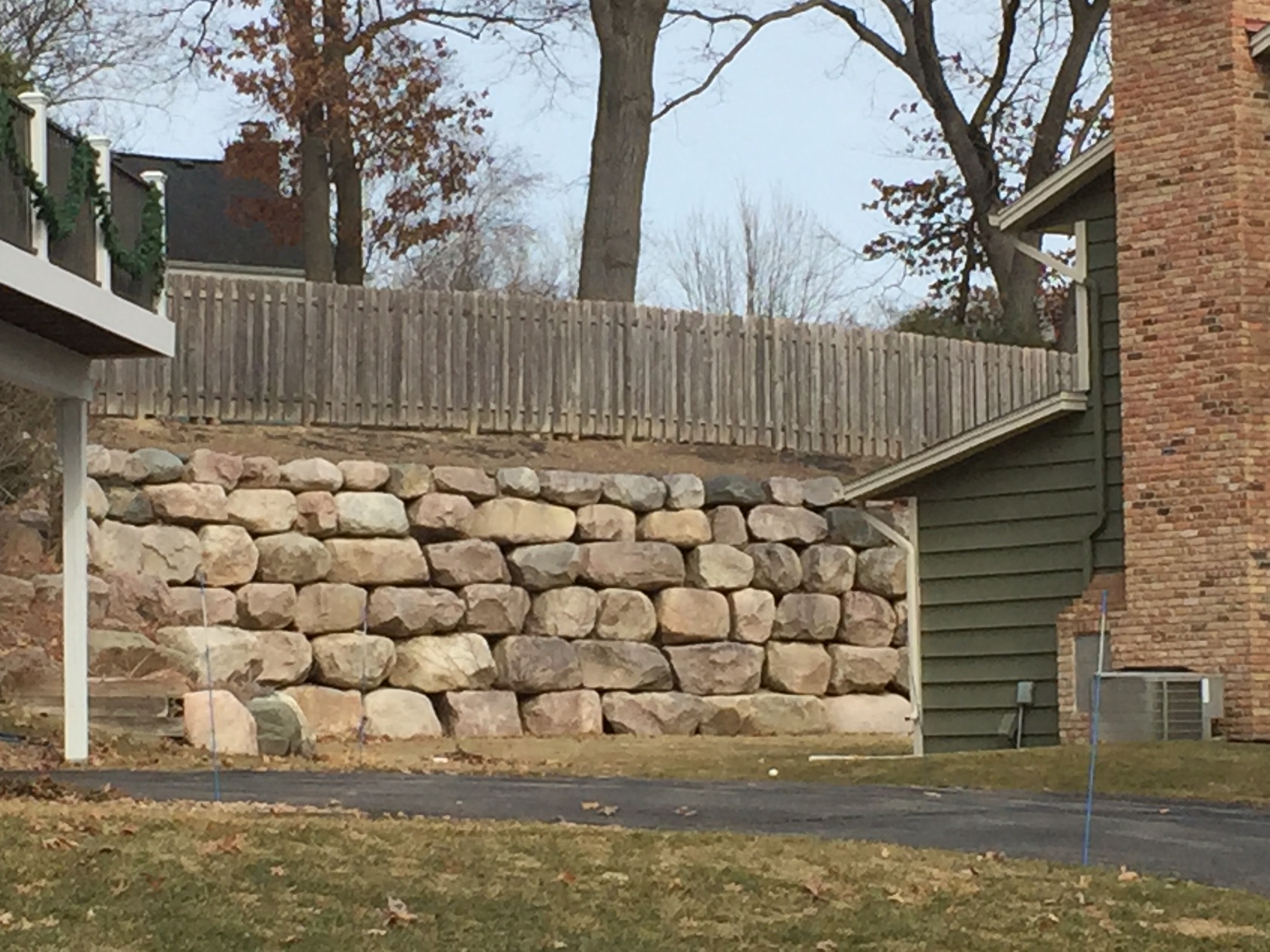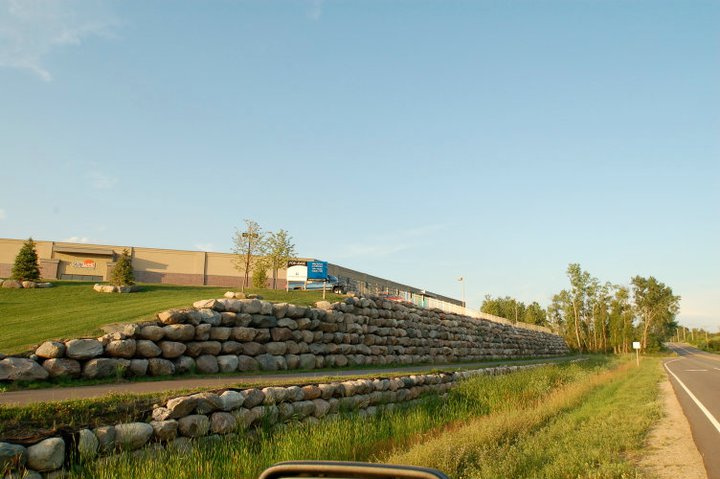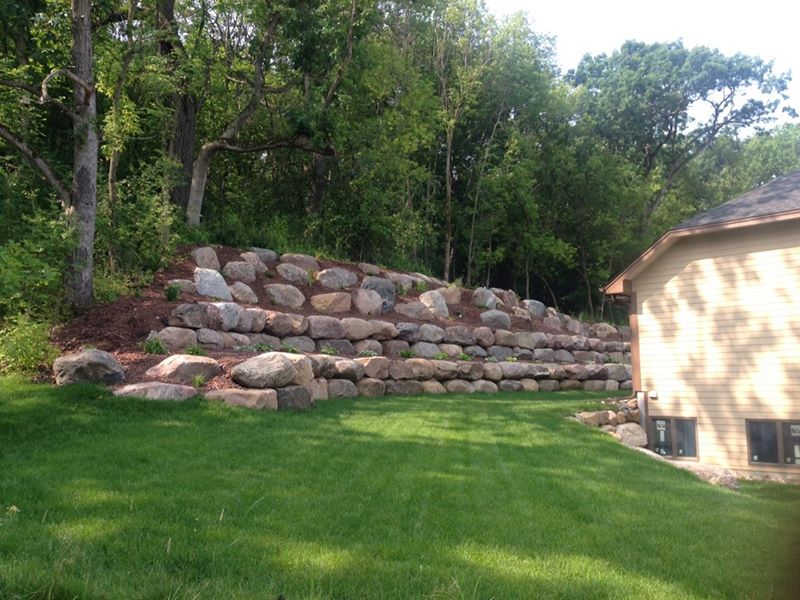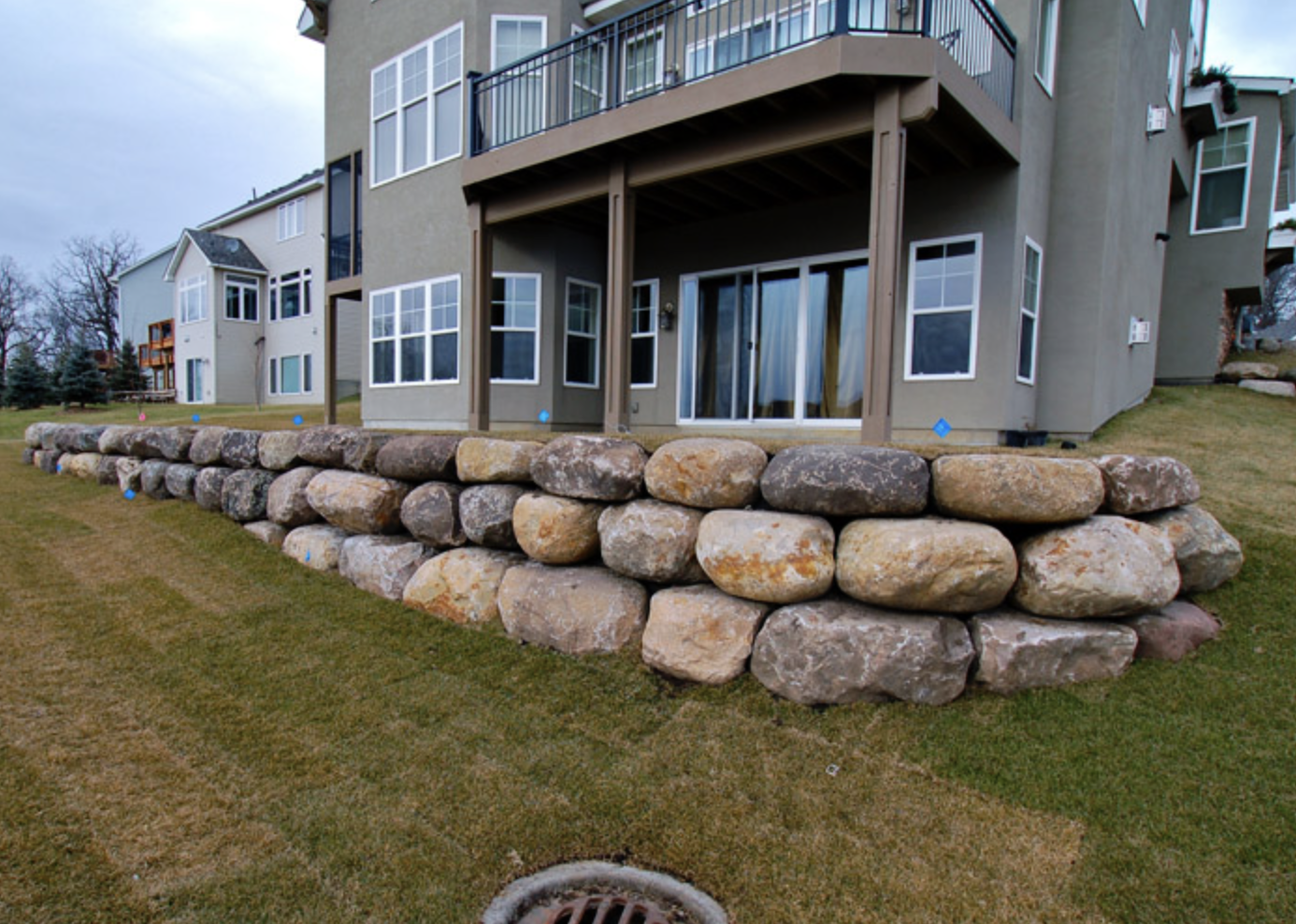 Our most popular choice, the traditional retaining wall is great for everyone. You can add dimension and personality to your yard with multiple tiers of landscape by building a new retaining wall. Perfect for large walkways, stairways, planting or simply elevation change. If you can dream it we can build it.
 
Boulder Choices
We offer 3 types of stones for you to choose from, each creating a unique look. Browse our galleries to find your favorite stone.
Limestone has been around for ages because of its strength and unique look. This versatile stone works great for all.
Fieldstone is a naturally shaped stone. They come in many shapes, sizes and colors, giving good variety to your yard.